The neighbourhood
Travbyen will be a diverse neighbourhood, where there is room for everyone and where Billund's citizens and visitors can meet and experience new forms of play, movement and communities.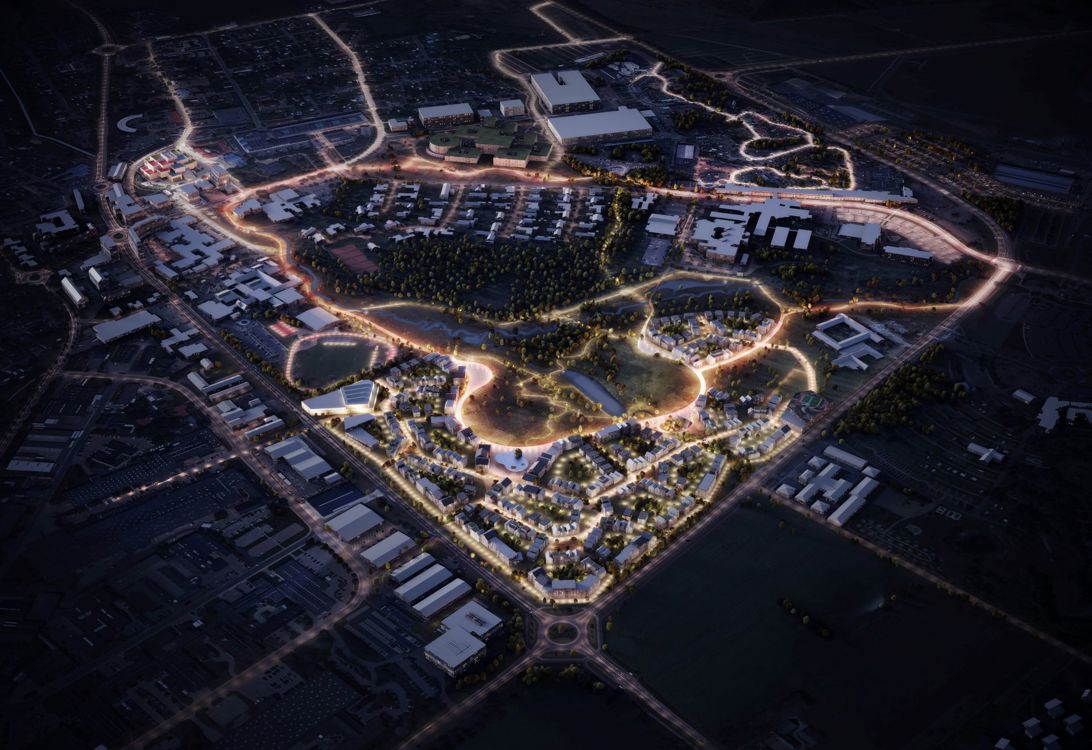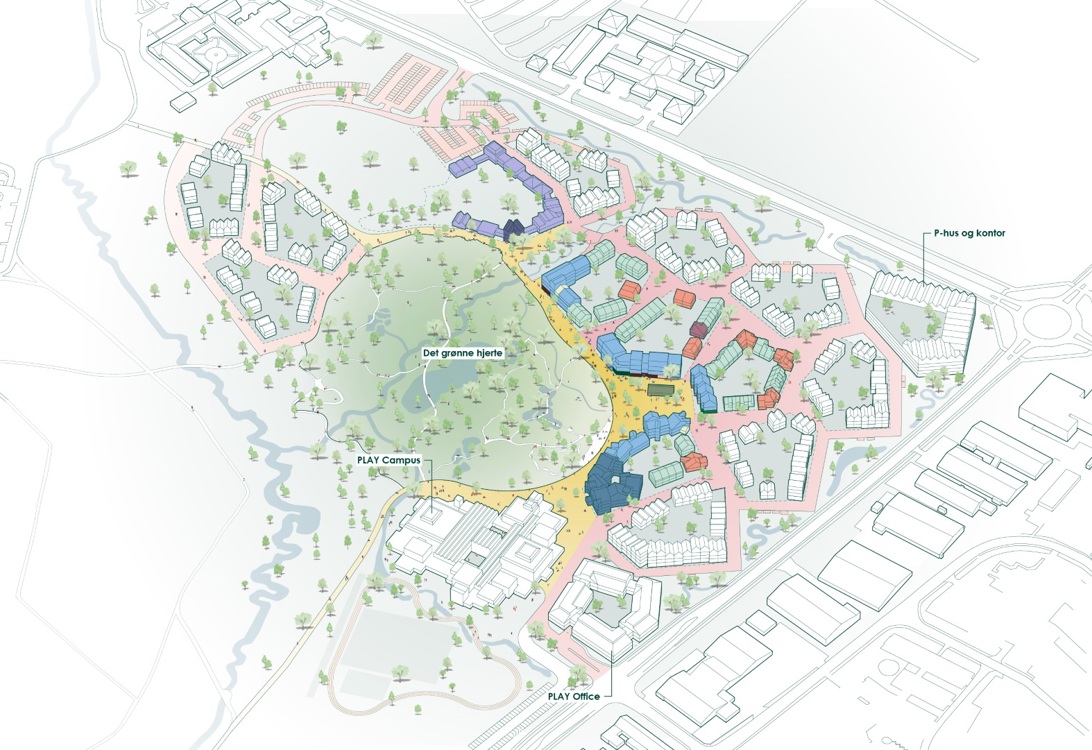 A mixed area
Travbyen will be a mixed area with approximately 400 homes, small local shops, space for creative professions, sports and movement, a day care centre and places to gather and cultivate community.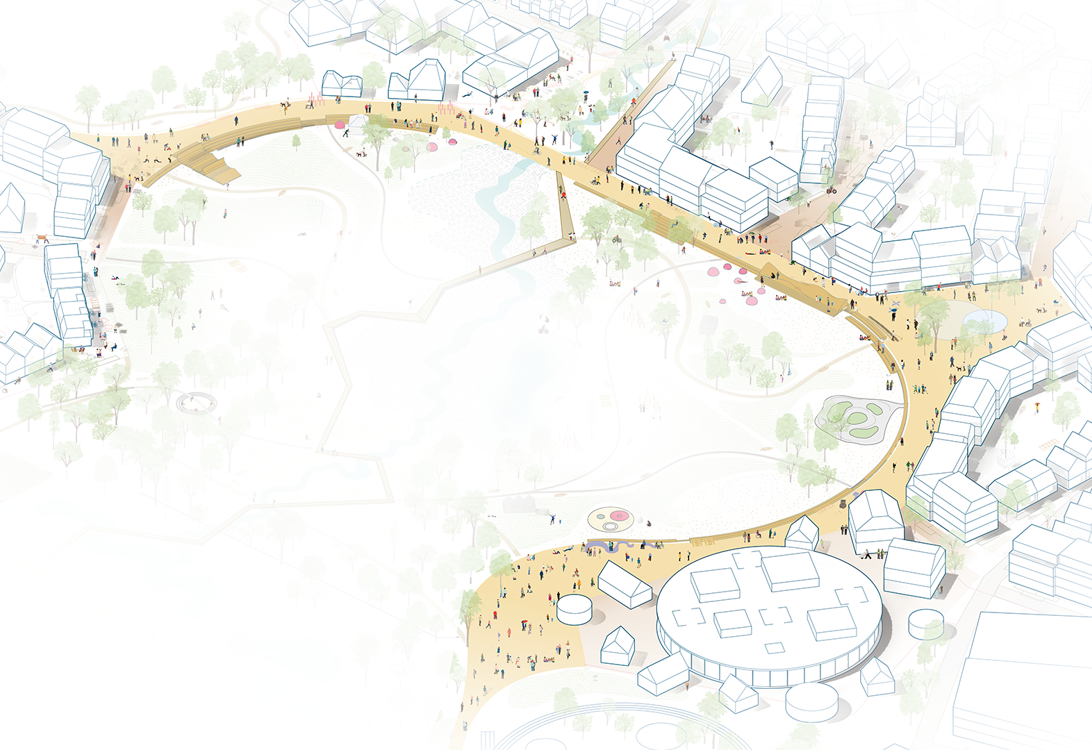 Playline
Billund's Playline will be upgraded and expanded so that it becomes a large, playful urban space that connects Travbyen with the rest of Billund.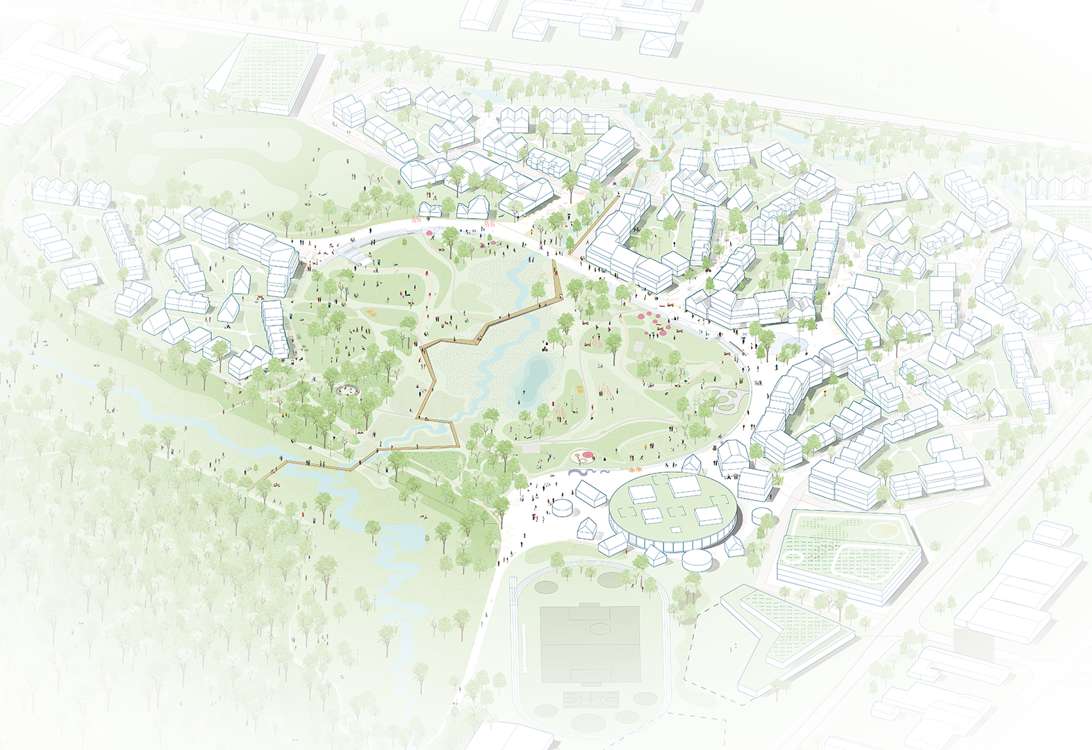 The green heart
Travbyen will have a big green heart, where nature can grow wild and where you can go exploring, learn about biodiversity or make twist bread over the campfire.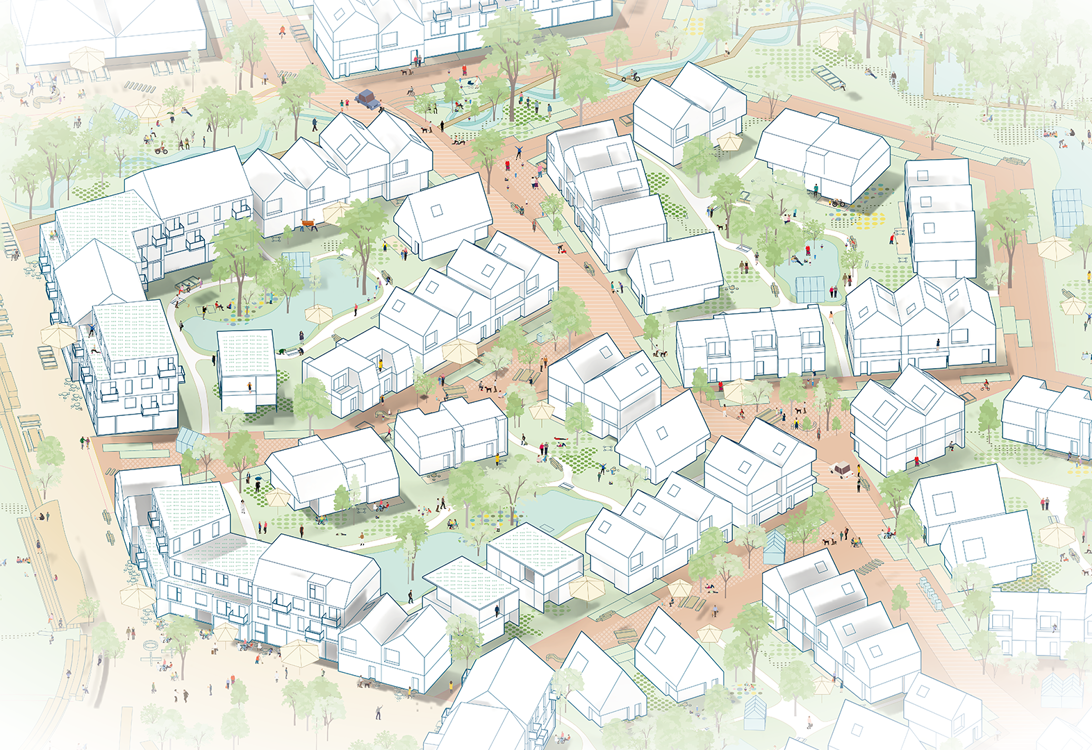 Communities
The neighborhood is designed to support many different types of communities. Between the houses there are small courtyards to be shared with neighbors, between the clusters of houses are the small streets where you meet other residents and in the larger urban spaces like the Playline the whole city can gather for activities.
Close to everything
Quiet nature experiences in green oases, rushes on a roller coaster ride or shopping in the city's shops? Whatever you are up to, it's all within walking distance of Travbyen. Click on the map to explore the area around Travbyen.