Building on values
Travbyen will be developed on the basis of four values, which should characterize the neighborhood's everyday life, activities and communities. The values set the direction, but how they should unfold in reality is something we need to find out together.
Click on the icons and read more.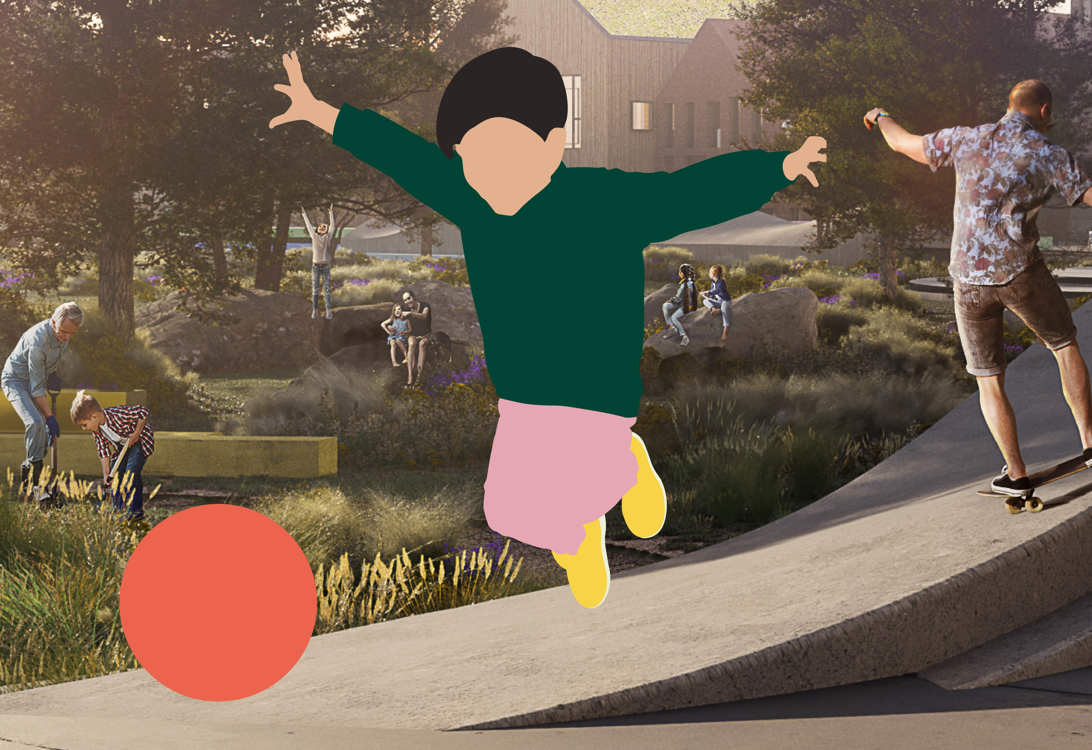 Play is for everyone
We want to create a neighbourhood where play enhances your quality of life no matter your age. To play means to move, be creative, find your passion or just having fun together.
To play is a way to learn and grow throughout life – and we want to create every opportunity for that in Travbyen.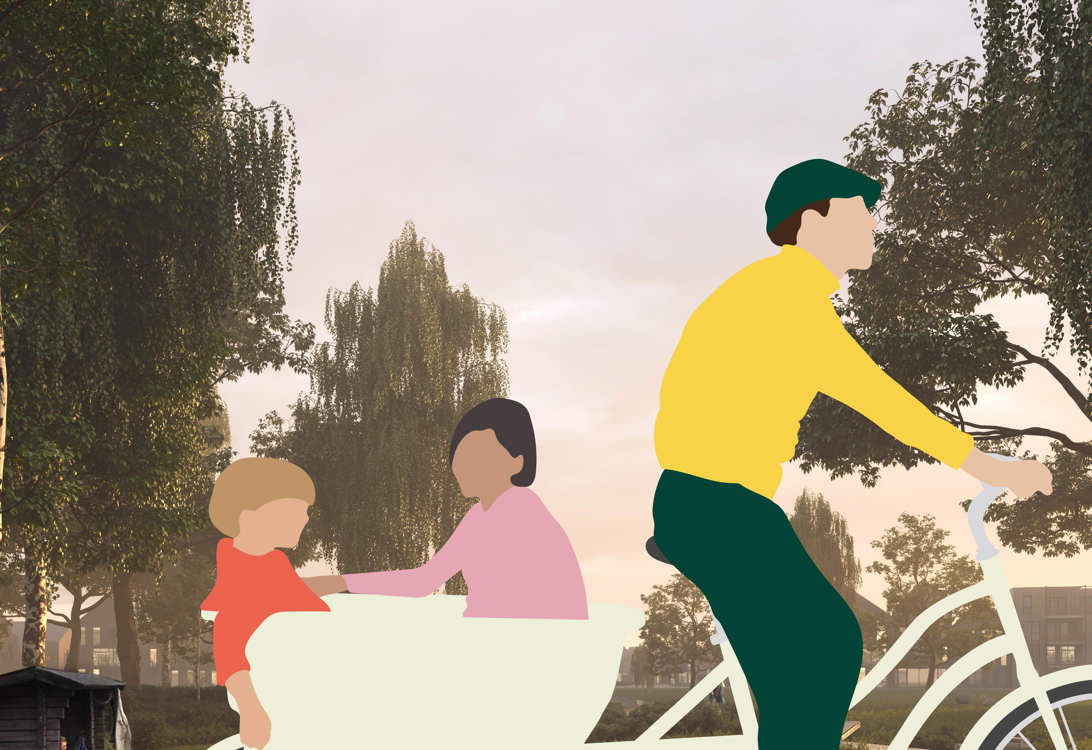 A balanced everyday life
Travbyen should be a neighbourhood where people, nature and the city are in balance and where it is easy, natural and fun to live more climate-friendly.
Travbyen should help lead the sustainable transition by fworking to lower the carbon footprint in construction, strengthening the area's biodiversity and supporting more sustainable habits in everyday life.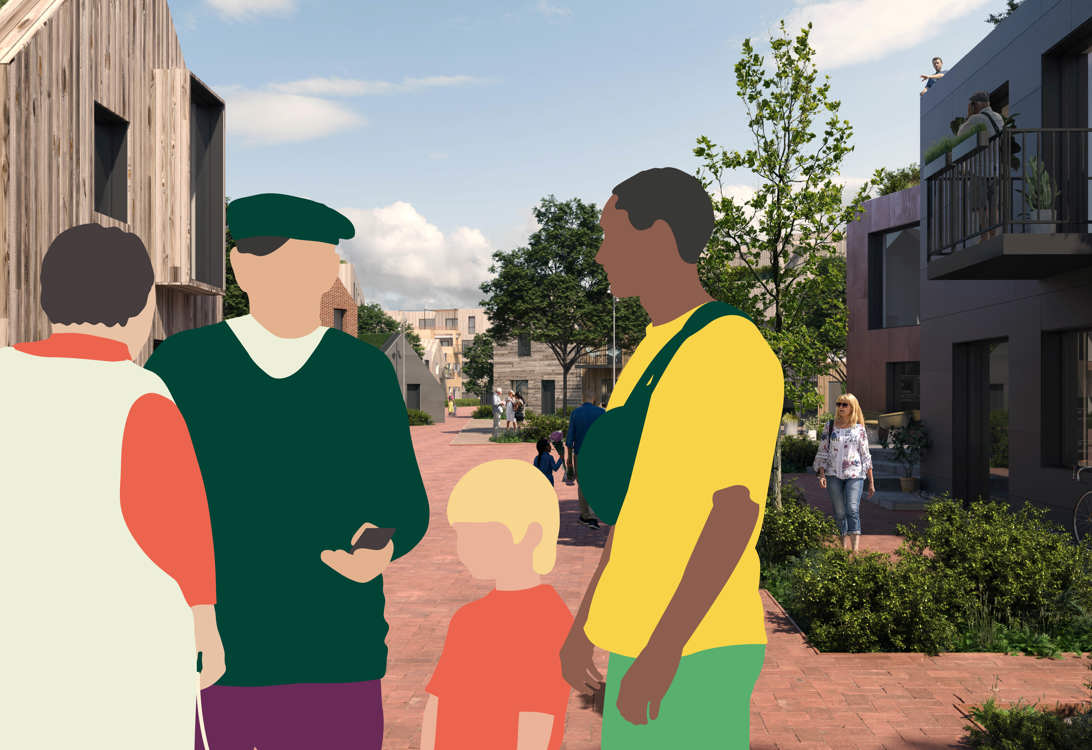 Communities for you
Travbyen must be a diverse neighbourhood with a strong community, where people interact and it is easy to contribute. Billund is a global village with more than 15% international citizens.
The aim is to have a diverse resident profile reflecting Billund's diversity, a variety in housing options and resident driven meeting places that promote communities that bridge generations and nationalities.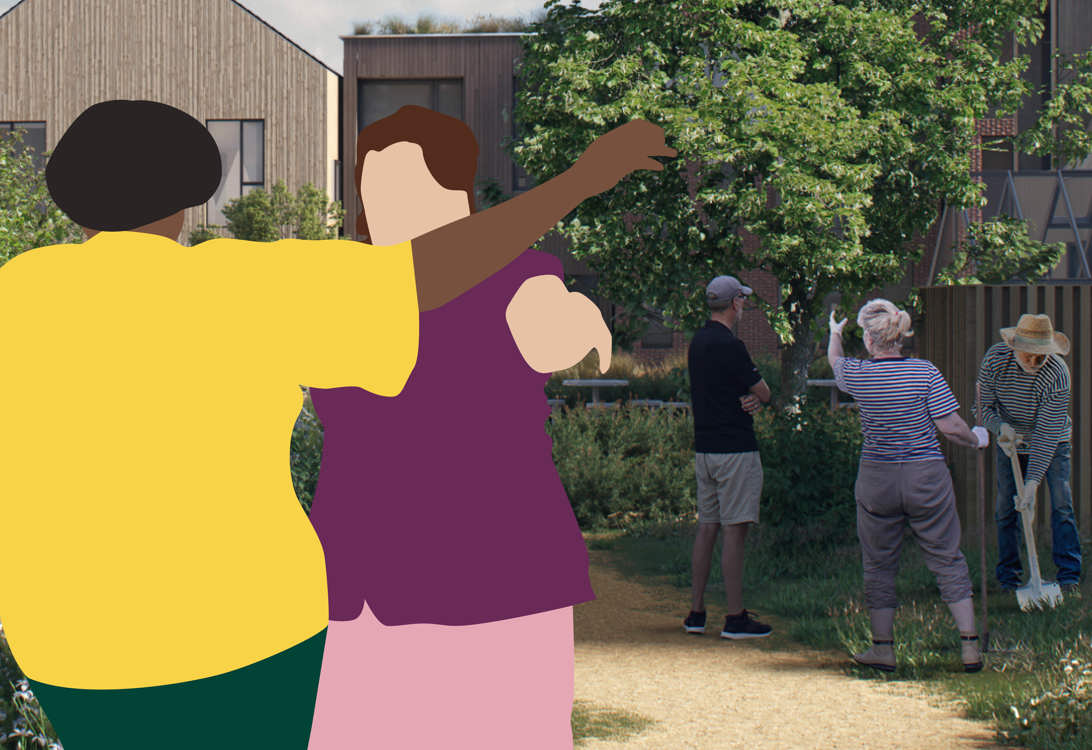 We'll meet in Billund
We want to develop the neighbourhood together with Billund, strengthen existing connections and invite the world to explore the Capital of Children.
Travbyen will help generate new connections and meeting places in Billund and will be developed in an open and interdisciplinary process where children, teenagers and adults develop ideas and solutions in collaboration with professionals from all over the world. This way, Travbyen can become a signature project in the Capital of Children.
Want to know more?
The values programme has been created thorugh combining KIRKBI's purpose for investing in Billund with the needs and wishes from the residents of Billund and the future residents of Travbyen. 
If you want to learn more about the values that will set the direction for the new area, you can download the full values programme here.